Meet Our Donors
Charles "Chuck" Jones, III ('81) not only wants to ensure deserving students have access to a college education, he wants them to have the chance at a life and career that goes beyond anything they would have ever imagined. To ensure those many dreams become a reality well beyond his own lifetime, Chuck has included Sam Houston State University as a beneficiary in his will.
According to Chuck, "It's imperative that you leave behind something for future generations. Even though they may never know you, you are giving others the opportunity to do something with their lives. You help them and then they help someone else. It is a powerful way to serve as an example beyond your own lifetime."
As Senior Vice President/National Head of Indirect Lending for SunTrust Bank, Chuck oversees a financial services line of business that serves the lending needs of 4,100 retail auto dealers across the nation.
By any measure, he has had a successful career, but to Chuck, true success means much more than a title or the bottom line. He sees that the greatest success comes from helping others.
"A planned gift is one of the best things you can do with your hard-earned money because it will go on helping future generations of people. There is no feeling like knowing I will continue to serve others even after I'm gone." he said.
It's never too early to think about establishing a gift that can help in so many ways in the future. You don't have to be a certain age or wealthy to leave a legacy, you just need the will. Sam Houston State can help make it happen.
---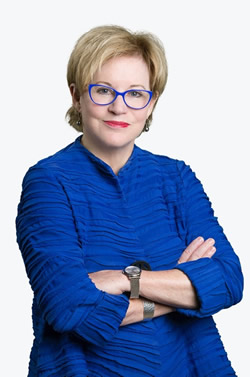 Many Bearkats have personified our motto, "The measure of a Life is its Service" and Nan McRaven '73 is no exception, working throughout her life to better the lives of others. After graduating from SHSU, she earned a master's in public affairs and doctor of education from the University of Texas while devoting a career to government service. She has worked for more than 25 years in media and public relations, government relations, strategic issues management, public policy development, advocacy, and fundraising.
Through a generous gift provision she has made for Sam Houston State in her will, Nan knows her passion for serving others will endure beyond her lifetime. Coming from a family of teachers and educators, Nan saw it as natural to give back to the university that has meant so much to her.
"I truly believe education is the foundation for success and everyone deserves a chance to succeed. It is said that education is the great equalizer. I couldn't agree more," Nan said. Like Nan, you can discover the flexible advantages of planned giving, which allows you to direct your gift-giving, realize tax advantages, and make a difference in lives of students. Your gift can also honor the memory of someone who made a difference in your life while also serving generations to come.
"I have a long heritage with SHSU. My mother, aunts, cousins, and sister all attended. I wanted to honor them and pay it forward so that other young women will have the same educational opportunities that we did," she said.
---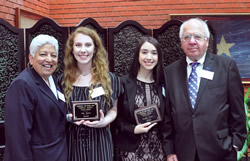 Planned giving often represents one of the most significant expressions of an individual's values. The annual scholarships that Guadalupe Vasquez (Lupe) ('70) and Daniel King provide to students, empowering them to reach their professional goals, embody their strong value of perseverance.
Growing up in the Waco State Home, a child welfare placement for abandoned and neglected children, the support of others was vital to Lupe in pursuing her own career path. Despite the challenges of her upbringing, she graduated from SHSU with a bachelor's degree in sociology. She also earned her master's degrees and doctorate credits from the University of Wisconsin-Milwaukee and Marquette University and pursued a successful career in criminal justice. She would eventually become the first bilingual instructor at the University of Wisconsin-Milwaukee, School of Social Welfare. She retired as the psychology department chair for the Milwaukee Area Technical College.
To ensure permanent support for SHSU students, even beyond their lifetime, Guadalupe and Daniel created a plan that leaves their estate to establish a scholarship endowment in the College of Criminal Justice. Like the Kings, you can discover the possibilities of generosity through the flexible advantages of planned giving, allowing you to direct your gift-giving, realize tax advantages, and make a difference in building the future for Sam Houston State University and its students.